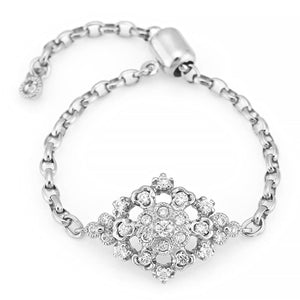 ★
Please make sure to read about "Order" before confirming purchase. 
DESCRIPTION
Design No.1327A
A collection of "Fleurs", it means "flowers" in French.
This collection is inspired by the flowers that gently snuggle up to your finger.
Chain-ring with a diamond-shaped top that makes your finger look dominant and refined.
It gives an impression of sheerness like laces while having a considerable volume.