Designed and Crafted in Tokyo
AbHeri's collection of jewelries is skillfully handmade at our studio,
which located in the east side of Tokyo.
Each item is designed with the subtleness and aesthetics distinctive to Japan.
Laser Hole Diamond
This unique technique has become extremely popular giving an image of dancing diamonds.
Diamond stand alone without any outside metal setting giving a diamond complete freedom of luster from all sides.
Click here for products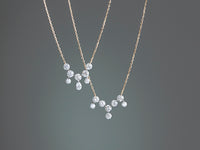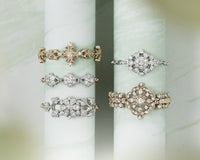 Chain-Rings
The one of our top seller,chain type ring whose size can be adjusted freely with the slide adjuster.
It is so popular and ideal for gifting,because that it is practical as well as beautiful, as can be worn on any finger with not need to be resized.
Click here for products